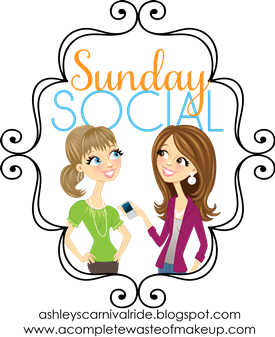 last week i did my first sunday social. king louie had so much fun listening to the questions and hearing my answers that this week he decided to play along. it so made my day! here we go:
What is your all-time favorite song?
poptart yogini:
my all time favorite song is seek up by dave matthews and tim reynolds (live at luther college).
currently, i'm also loving hallelujah by rufus wainwright and closer by kings of leon.

king louie:
he should probably say fluffhead by phish but ramble on by led zeppelin is a very close second.
What is your favorite singer/band?

poptart yogini:
my favorite band is afi. i love davey havok's voice and the amped up punk beats. it is just so intoxicating.

king louie:

phish. he listened to the disc a live one his freshman year of high school and has been completely addicted ever since. he's listen to well over 700 concerts. give him a date and he'll tell you what city they played in.
What is your theme song/song that best describes your life?

poptart yogini:
kiss me in the morning by mr. blotto (chicago local band). i think any day is bearable so long as king louie kisses me in the morning. it was also the first song at our wedding.
king louie:

ants marching by the dave matthews band. he hears it every day as he walks from the train to his building downtown.
What songs put you in a good mood?

poptart yogini:
the final countdown
by europe. cracklin' rose by neil diamond. here we come by the monkees. vehicle by the ides of march. give me everything by pitbull. anything by the cars. Christmas music.

king louie:

i just can't wait to be king from the lion king. danza kuduro by don omar (it reminds us of vacation). power of love by huey lewis. might as well by the grateful dead as sung by mr. blotto. any kind of lover also by mr. blotto. last but not least, i wanna be like you from the jungle book (duh).
What is your favorite road-trip music?
i like to flip through the local radio stations. i get a kick out of local commercials and what songs are popular in different cities.
king louie:
when he drove down to florida with a friend they listened to 90's dance music, sugar ray and the beach boys.
What song are you embarrassed to admit you love?

poptart yogini:

livin' la vida loca by ricky martin.

king louie:
while several songs by katy perry and ke$ha come to mind, he has
to admit he loves domino by jessie j.
i hope you feel like you know king louie and me a little bit better. if you're curious about mr. blotto, please visit here.