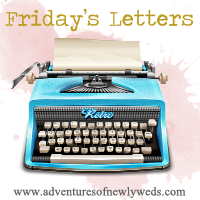 dear weekend:
thank you so much for being around the corner. the middle of the week gave me a run for my money and i'm so happy you're on the horizon.
dear hormones/emotions:
get a grip. you're out of control right now and it isn't cool.
dear seasonal allergies:
you suck.
dear king louie:
thanks for not murdering me and burying me in the backyard. i know i haven't been an easy person to deal with this week and i appreciate your patience.
dear olive garden:
please me kind to me tommorrow. i'm challenging myself with one of your creamy pasta dishes. i'm excited but a little scared. i'm going to be with my grandmother and don't want her to see me freak out.
thank you so much for answering my
ten questions
. it made my day.
dear self:
thank you for opting to take the one hour yoga class last night instead of the one and a half hour hot yoga class. i'm glad you were able to recognize that the hot class would be a little too intense. you don't have to prove yourself to anyone.